TYRELIFE™ - YOUR TYRE GUARANTEE FROM PIRELLI
Punctures and accidental damage can often be a frustrating and expensive reason for you to replace a tyre. Thanks to the Pirelli tyre warranty programme TYRELIFE™, available only at participating Pirelli Distributor Centres, you can have peace of mind on the road all year round.
HOW TO PARTICIPATE: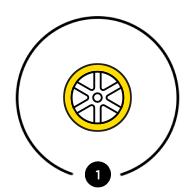 BUY YOUR TYRES
Buy a set of 18" tyres from a participating Distributor store.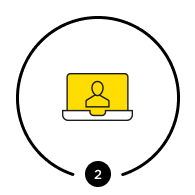 REGISTER
Register those tyres for the Pirelli TYRELIFE™ guarantee within the first 4 weeks of purchase by following the "REGISTRATION" steps mentioned below.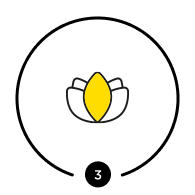 PEACE OF MIND
Enjoy peace of mind should you suffer any accidental damage* to your tyres. (*full details and T&C's below).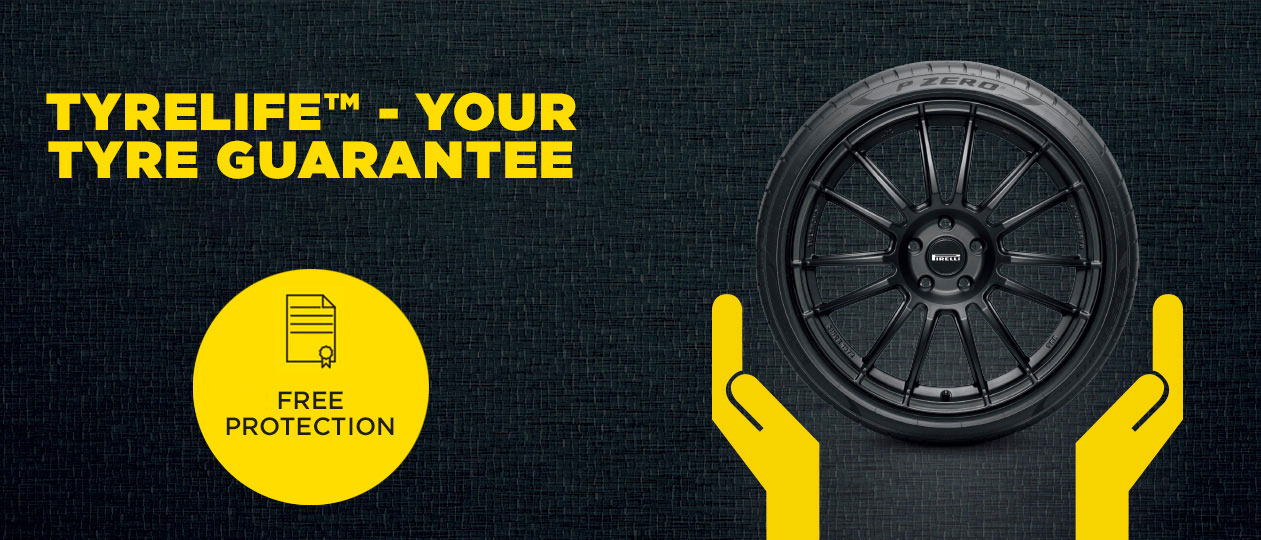 EVERYTHING TYRELIFE™ CAN OFFER YOU - THE PIRELLI TYRE GUARANTEE
TYRELIFE™ guarantees you that if your Pirelli tyre is damaged within , you will be able to purchase a new tyre based on the replacement conditions. TYRELIFE™ warranty is only applicable if you purchase and have fitted a set of Pirelli tyres 18" and above in a single transaction, from a participating Distributor store.
WHEN CAN YOU USE THE TYRELIFE™ GUARANTEE?
Whether you suffer a puncture or damage the sidewall of your tyre from a curb or a pothole, TYRELIFE™ will protect you.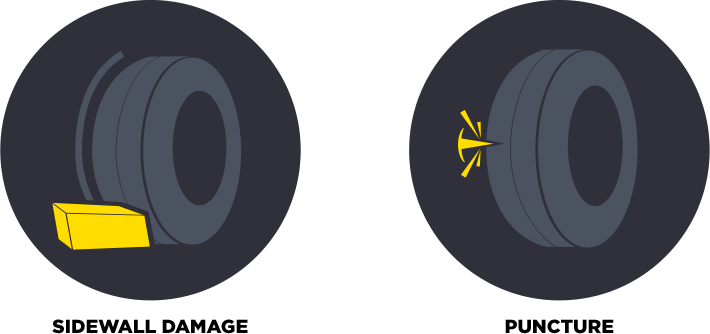 REGISTRATION
You must register your purchased tyres for the TYRELIFE™ warranty within the first four weeks from the date of purchase. To register please create your user profile here:

Upon registration, kindly fill in your car & tyre detials and upload the original invoice.
Your Tyre Replacement
The Tyre replacement policy for you depends on the distributor you have purchased your tyres from and the damage occurred. To check your replacement policy, please select your distributor:



Al Hawai Tyre Co

ZAFCO Auto Services L.L.C
IN THE EVENT OF DAMAGE
In the event of damage to a Pirelli tyre, the participant will need to photograph the damaged tyre and purchase a replacement Tyre from the original Pirelli Distributor Centre the tyres were purchased from. You MUST be registered with TYRELIFE™ before purchasing any replacement Tyre(s) in order to make a claim.
You will need to provide the following to purchase a replacement tyre:
evidence (proof of purchase) of having purchased the tyre(s).
evidence of registration on: Tyrelife™ tyre guarantee mypirelli.ae
photographs of the damaged tyre from different angles while fitted on the car/rim
Once the participant's submitted report has been approved, the participant will receive a discount voucher that can be used at the respective Pirelli Distributor Centre where the tyres were originally purchased from.
Terms & Conditions of TYRELIFE™
To refer to the Terms & Conditions of TYRELIFE™ please click on the respective distributor.